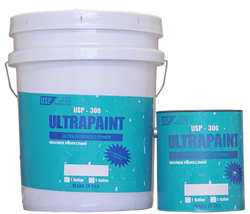 USP 300 - ULTRAPAINT ULTRAPIGMENTED PRIMER
A 100% Acrylic water-based primer, used for conditioning and
priming concrete, stucco and other masonry surfaces. It can be
used on hot stucco.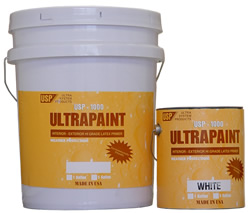 USP 1000 ULTRAPAINT INTERIOR/EXTERIOR HI-GRADE LATEX PRIMER
WHITE
1 GALLON PAIL
5 GALLON PAIL
Used on newly or previously painted concrete stucco and
masonry surface it dries to a smooth, low-sheen finish; Excellent base for
topcoat.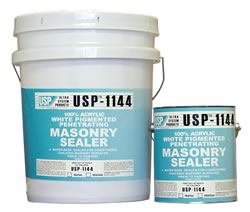 USP 1144 ACRYLIC MASONRY SEALER WHITE
1 GALLON PAIL
5 GALLON PAIL
Water based penetrating sealer and chalky surface conditioner.
For use on masonry stucco, cement, brick, plaster walls, wood, etc. It
provides chalk binder, excellent adhesion, eliminates efflorescence, water
clean up, tint able, water resistant, flexible film and quick drying,
contributing to maximize topcoat performance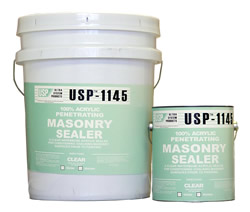 USP 1145 ACRYLIC PENETRATING MASONRY CLEAR
1 GALLON PAIL
5 GALLON PAIL
Fast drying, clear rubber sealer for conditioning old chalky
surfaces prior to painting. It is an all-purpose penetrating sealer.